The excavation was finished on Friday 19 July when the trenches were backfilled, the turf re-laid and the fencing with information banners taken down. A small machine and dumper were used for the backfilling rather than shovels and wheel barrows which made a huge difference The excavation has been a great success and the results have been better than expected.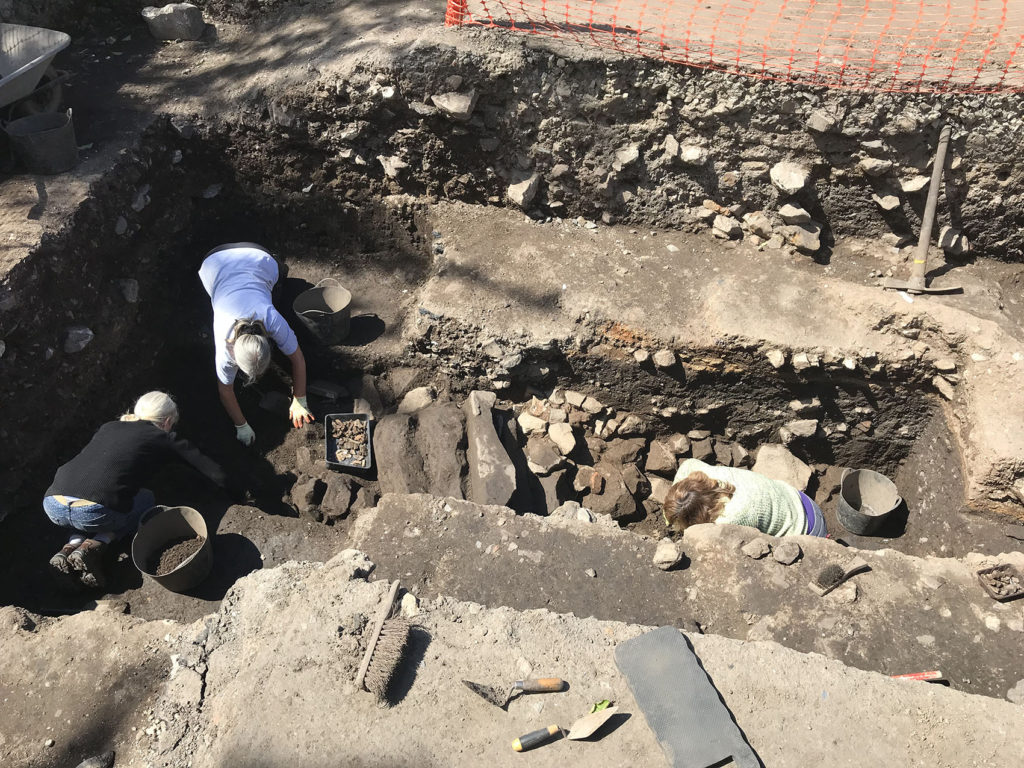 Trench 1 was located in the middle section of the medieval drain at a point where the medieval pointed arch of the drain meets a late nineteenth century concrete repair. Here we investigated through a modern century tarmac surface which covered eighteenth and nineteenth century deposits that contained several large fragment of glass wine bottles including one with the stamp of the Earls of Dundonald, who owned the land around the Abbey at this time.
Below this were several garden type occupation layers that contained a number of artefacts including clay tobacco pipes with a distinctive late seventeenth century shape and style. As we got deeper, we had to step the trench sides for safety reasons which also meant extending the trench to enable us to have a good working sized trench as we got deeper. The structural stones that formed the arch of the drain were uncovered along with the slab or concrete that marked the start of the repaired section. Surprisingly it appears that the stones forming the roof were only one course thick and quite crudely shaped unlike the fine stonework visible on the inside of the drain. It may be that some of the structural stones were removed to make space to get in and pour the concrete.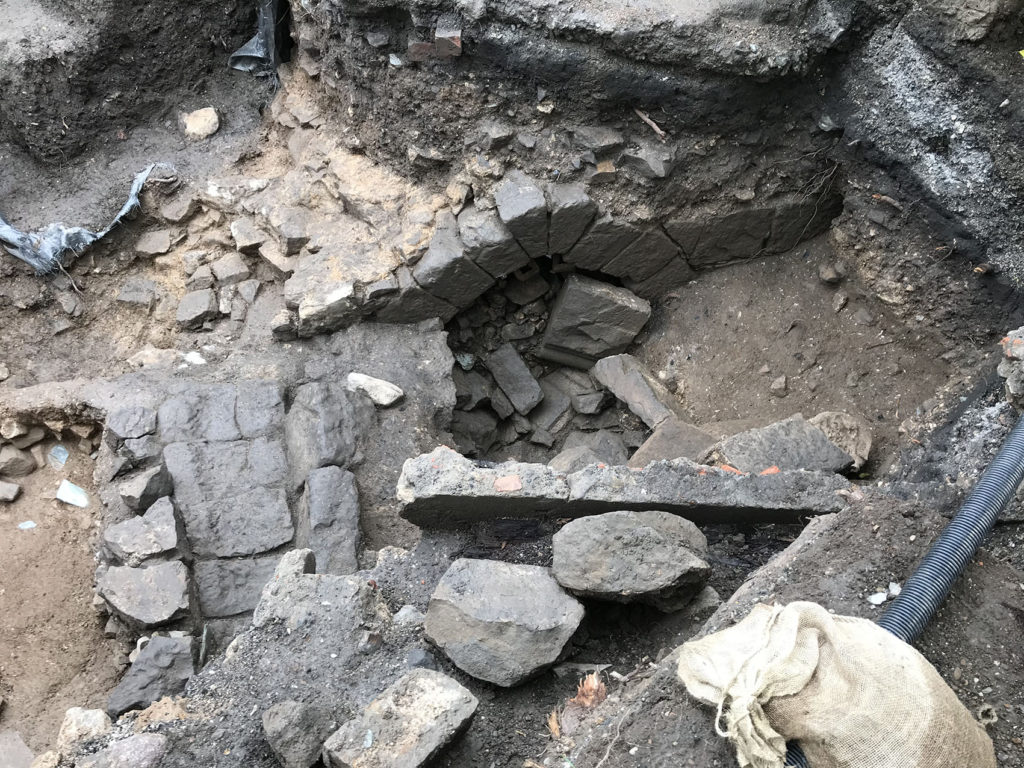 Trench 2, was an extension to an evaluation trench that was excavated in 2009 to investigate the point where the medieval drain joins the River Cart. Here we had to partly remove the backfilled material filling the original 2009 trench but as we got through that and extended the trench outwards we were able to reveal the remains of the Medieval Drain.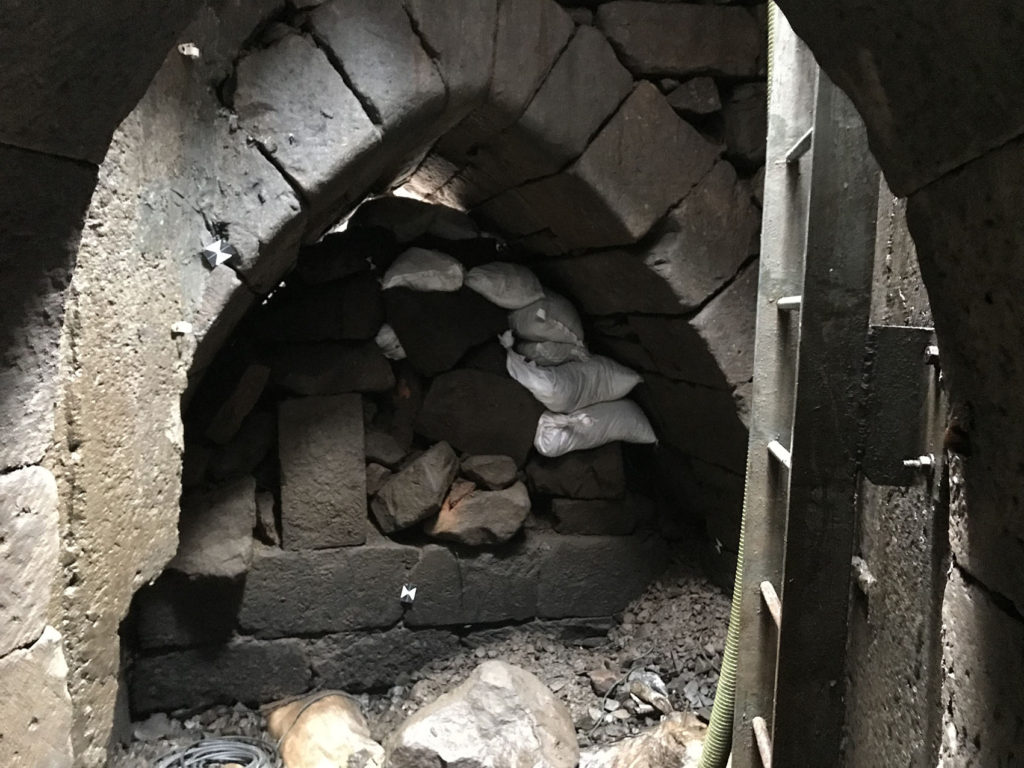 We uncovered the end of the drain which comprised a pointed arch with the facing stones of the exterior wall which continued on both sides of the drain. Exposing the  stones that form the face of the wall was exciting as it shows that this section of the wall was built to be visible and may have formed the precinct or boundary wall of the monastery. The interior of the drain was not investigated but several large blocks of masonry including architectural stones were revealed in the upper fill. These stones may have come from buildings that were built over the drain or the immediate vicinity.