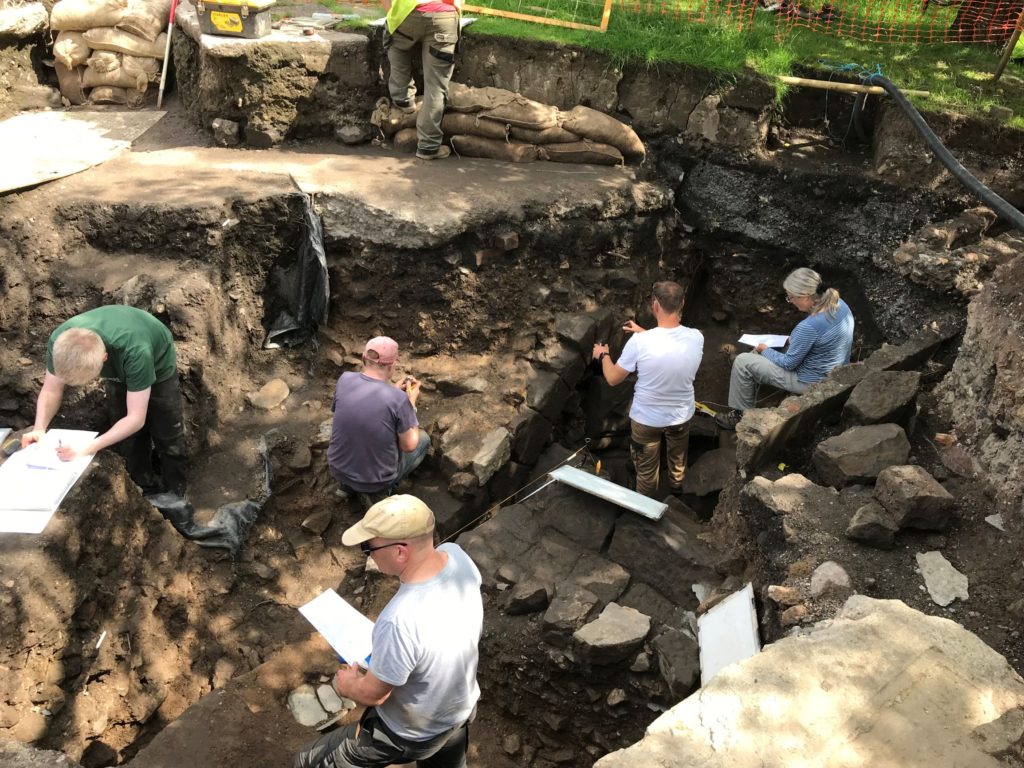 The Big Dig relied on volunteers to carry out the excavation of both trenches and without their hard work and dedication, the Big Dig would not have been the success that it was, or have been able to achieve the results that it did. 59 volunteers took part in the Big Dig (amounting to 414 working days). 33 of the volunteers were from Paisley, nine came from Glasgow and several others were from the central belt and Ayrshire.
Many of the volunteers were from the Renfrewshire Local History Forum (who gained 18 new members over the course of the project) or the Inchinnan Local History Group. Volunteer numbers were constant throughout the excavation (averaging about 10 a day) with many splitting their time over the course of the excavation. On the last day a large number came along to complete the backfilling and lay the turf, which was greatly appreciated!

The report for the Big Dig is now available to download. The main discovery of the Big Dig was the archway that forms the exit of the Abbey Drain towards the river, along with part of the precinct wall that once surrounded the grounds of the Abbey. The Big Dig has shown that medieval deposits and structures survive along with post-medieval to modern deposits. These features all add to the history of Paisley Abbey and the town of Paisley itself.