GUARD Archaeologists have begun excavations outside South Leith Parish Church, where previous investigations have shown that in the medieval period the church's graveyard extended under the modern road with graves surviving beneath the current road surface.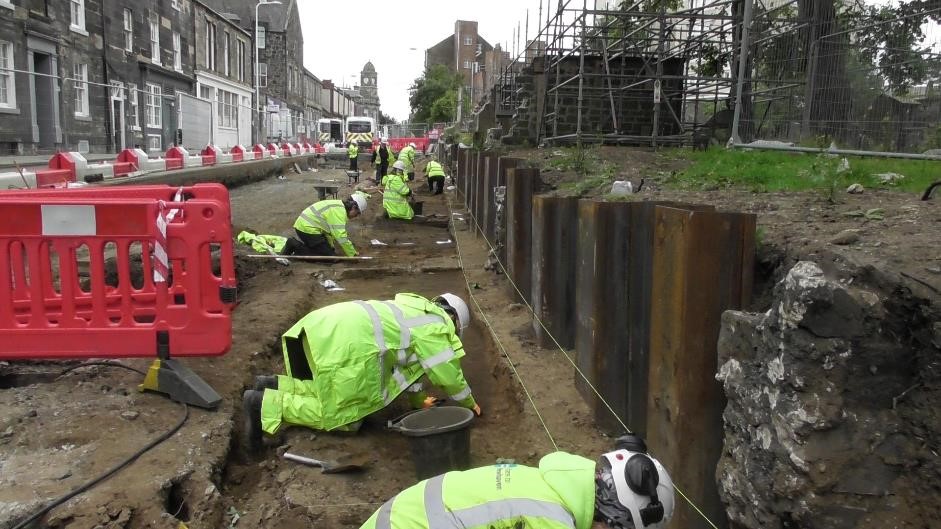 The excavation of human remains, which could date back as far as 1300 has begun on Constitution Street, as part of the Trams to Newhaven project.
The team are removing any human remains that are likely to be affected by the tram works, and have so far exhumed more than ten bodies, which may date from between 1300 and 1650.
After the excavation the remains will be subject to detailed examination and analysis by GUARD Osteoarchaeologists that will reveal information on the health, diseases and diet of the people of medieval Leith.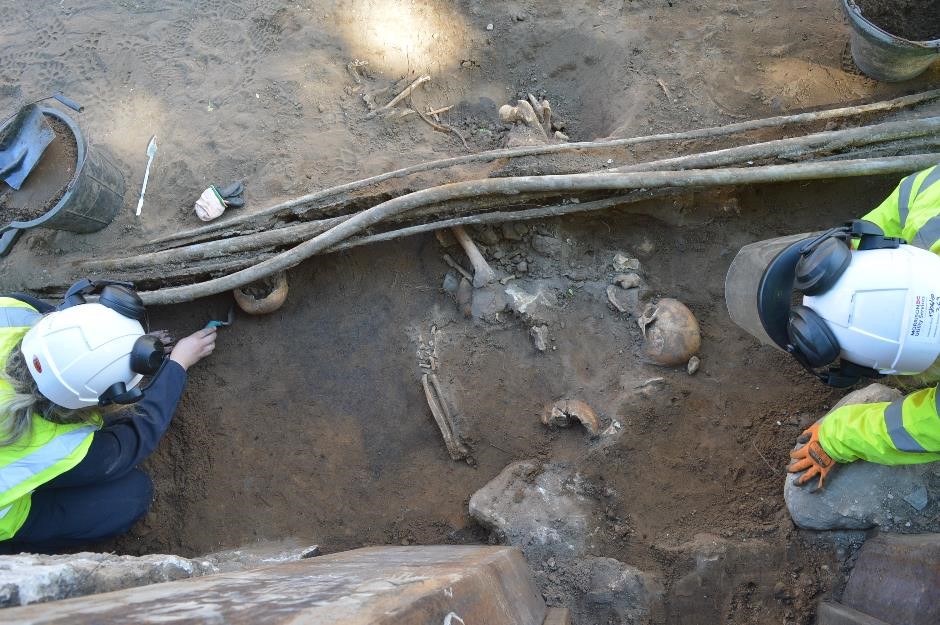 'The construction works to bring the Edinburgh tram to Newhaven has offered an opportunity to shed some light on centuries of history here in Leith,' said Bob Will of GUARD Archaeology. 'It's crucial that we excavate the human remains found here in advance of construction and we have provided a large team of GUARD Archaeologists to carry out this painstaking job. What's more, further examination of the excavated graves will give us an invaluable glimpse into the lives of Leithers past.'