Back in 2014, GUARD Archaeology excavated the remains of an eighteenth-century drovers' inn, Tigh Caol, near Strachur. Following the delivery of the artefacts to the local museum in 2022, Strachur & District Local History Society wanted to re-engage with some of the local schools who were originally involved in the dig. GUARD Archaeology's Warren Bailie, who directed the excavation of Tigh Caol, visited Strachur Primary School and Kilmodan Primary School in January 2023 along with three members of the society.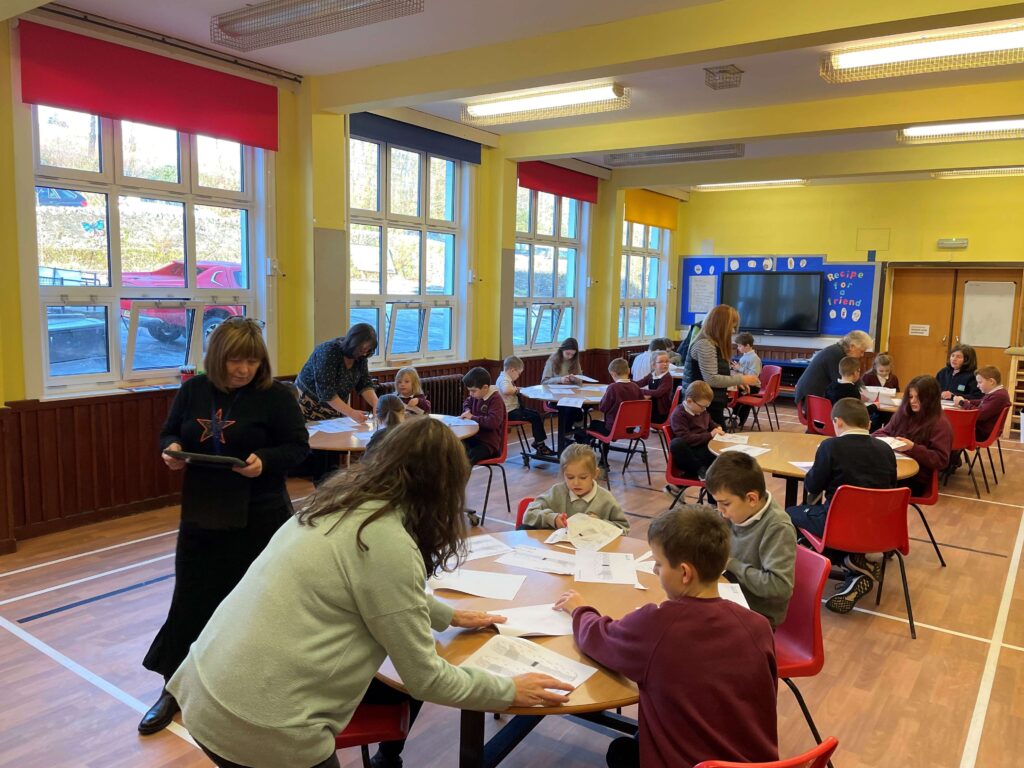 The school visits enabled the whole schools – 36 children and 8 teachers – to have a closer look at the finds recovered along with the model of the inn created by Jim Conquer, and to learn about how eighteenth-century life might have looked around Strachur. Activities included a Tigh Caol jig saw recreating the inn, a spot the difference activity, and clay modelling – trying to recreate some of the vessels that drovers might have drank from when stopping off at Tigh Caol.
'It was a great pleasure to revisit the community around Tigh Caol,' Warren noted, 'and to teach another group of children about Tigh Caol and the importance of archaeology that lies undiscovered in their local area.'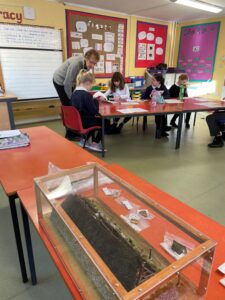 The dig was instigated and funded by Dr Donald Adamson as part of his post-doctoral research at the University of Glasgow with assistance from Strachur & District Local History Society and GUARD Archaeology.
The results of the excavation and scientific analysis of the assemblage were published in 2015: https://www.archaeologyreportsonline.com /reports/2015/ARO17.html